Tom Cronin, a first-time filmmaker from Australia, has been closely following the impact of meditation on human lives for the last few years. He is also the producer of The Portal, a documentary film released in 2019. The film has received positive comments from film reviewers across Australia.



The Portal is a must-watch documentary film that identifies contemporary issues in human lives like increasing stress and offers meditation as a solution. It describes how meditation can help mitigate stress and anxiety while making you feel better and more productive than ever."I am passionate about The Portal and my related projects. I believe in the power of deep meditation. A calm mind is an awesome benefit of meditation. Throughout the film I have imagined a scenario where all 7-billion people from various parts of the globe start meditating at the same time. The film goes further and describes how meditation can literally change the world forever. Meditation leads to deep healing and calming effects. The chaos and political turmoil all around us may be diminished if everyone starts believing in their inner voice," Tom Cronin explained.Tom Cronin is a filmmaker who wants to make a difference. His film shows how ordinary people can unlock their true potential thanks to the enormous power of meditation. He is committed to the current planetary shift through his work on the film and promoting it through keynote talks and retreats.

The Portal film was extensively shot on location all across Australia, Canada, the U.S., and a Syrian refugee camp based in Jordan. The film includes elements of stunning cinematography, raw stories, fabulous background sound, and a much needed message for the world today.

The evocative theme of the film will keep you watching until the end and will inspire discussions with friends and family.

"After seeing the amazing response from viewers and my followers, my expectations for the project have increased even more. By this year's end, I hope the film will set a record with over 100-million views. At the same time, I also hope that the Portal Book will be on the top 10 best seller lists around the world. I am thoroughly excited about 2022. I have a lot of projects in the pipeline," Tom Cronin said.

Tom Cronin is a person with enormous talents. Apart from film-making, he has also successfully carved a niche for himself as a motivational speaker and life coach. Many people are amazed to learn that he was a professional broker in finance trading swaps and bonds for investments banks for more than 25 years before shifting his focus to meditation and life coaching.

He is also the founder of The Stillness Project, a global movement to inspire a billion people to sit in stillness and practice meditation every day. Tom is passionate about making people's lives less worrisome. He wants to help them reduce unnecessary stress and tension. Tom advocates for an ideal work-life balance, which is difficult without calming your mind and cultivating inner peace.

Owing to Tom Cronin's inspirational message as a keynote speaker for corporate events and seminars, he has now become a credible voice when it comes to offering motivational tips to budding entrepreneurs or mentoring young professionals on how to become more productive without losing their cool. Tom Cronin frequently attends various corporate training sessions as a featured guest and keynote speaker across the U.S., Australia, Indonesia, Mexico, and other places.

Throughout his 26 years of experience doing  Corporate Meditation Courses with companies, Tom Cronin has worked with several big firms and Fortune 100 companies like Amazon, Bank of China, Wanderlust, UBS, Coca-Cola, GPT, UBS, and many more.

Tom Cronin invites you to join his global movement for positive change in your life and around the world. Through the power of meditation, he dreams of a more harmonious earth where everyone can thrive and live to their fullest potential.

Tom Cronin
Email: tom@tomcronin.com
Niche: Meditation Courses
Address: Level 25, Tower 3, International Towers, 300 Barangaroo Ave, Sydney NSW Australia 2000
Leading Australian Blogger Features Celebrating David Bowie App
In an exclusive interview with Eleven Media, Australian lifestyle blogging site Blog Chicks confirmed their May feature on the Celebrating David Bowie Shareable App.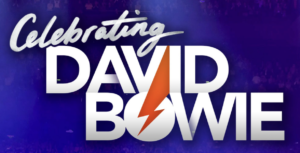 Blog Chicks is an online magazine website on lifestyle matters, travel and fashion for the discerning blog reader on the web. The site also features all things from health, diet, fitness, home & garden matters right through to tips for selecting a chiropractor. There is something for everyone.
The Blog Chicks have responded to reader enquiries relating to new technology by commencing with a feature on the Celebrating David Bowie Shareable App.
Celebrating David Bowie is an ever-growing collection of Bowie friends, bandmates, & world class musicians performing epic career spanning concerts of Bowie music, Bowie-style! 2018 saw Celebrating David Bowie play Europe, the US, Canada, Mexico, Iceland with the addition of Todd Rundgren and full orchestra, and South America. 17 countries on 5 continents in less than three years.
Celebrating David Bowie will return to the road with a brand-new show and guests in 2022. The app is the number one place for exclusive content and updates on upcoming shows.
In advance of the feature being published, learn more about the Celebrating David Bowie app by download it here https://celebratingdavidbowie.shareableapps.com/ to get all the latest news, tour information, songs, videos, merchandise and lots more on all mobile devices.
Diane Muller, founder and content editor of Blog Chicks said this in her interview with Eleven Media "We have been experiencing great growth in visitors to our online magazine over recent years. We have listened to the feedback survey from our website visitors as to the content and experience they seek. We have seen the importance of also staying at the leading edge of technology to keep in touch with our clients the way they expect and to communicate in the best way possible the array of information we provide to our website visitors."
The blog has been publish for over 10 years and is committed to meet client needs both in the information they provided readers and technology they use. The leading Australian online lifestyle magazine has a long history of keeping their readers aware of industry developments with regularly features on International & Australian industry sectors and companies.
Learn more about Blog Chicks and their array of lifestyle blogging features via their website here: www.blogchicks.com.au
About Blog Chicks
Blog Chicks is an online lifestyle magazine and leading Australian online lifestyle magazine site for the discerning reader on the web, on all things from health, fitness, home and garden matters right through to tips for selecting a business coach or cosmetic dentist. Something for everyone.

Company: Blog Chicks
Contact Name: Diane Muller
Email: info@blogchicks.com.au
Phone: +61-452-633-970
Address: Level 25, T3, 300 Barangaroo Ave. Barangaroo, Sydney, NSW 2000, Australia
Website: https://blogchicks.com.au